No Road Signs, no Manuals: My Journey Through Life
₵100.00
The book tells the life story of a typical rural lad who pulled himself up by his bootstraps from the deprivation and obscurity of rural life to the comparative luxury of an Ivory Tower and, subsequently, into the limelight of international diplomacy. It is an enthralling story which holds out hope for hundreds of today's youth who find themselves in similar and seemingly hopeless circumstances. What's more, it is readable and informative. Diplomats, Civil Servants and Academics alike, will find the book useful.
Author: S. K. B. Asante
Compare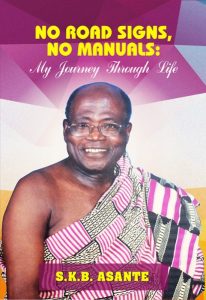 No more offers for this product!
General Inquiries
There are no inquiries yet.