The Afrocentric Obama and Lessons on Political Campaigning
₵50.00
This book is a critical examination of Barrack Obama's identity from an Afrocentric perspective. Through a systematic analysis of original data it suggests that one of the less researched areas of Obama's identity- his African heritage – contributes to a holistic understanding of a defining global political figures. The book addresses two other issues: (a) campaign lessons and (b) Obama's values. This book is an inter-disciplinary work that straddles media, communication, political, sociological, African and international studies.
Compare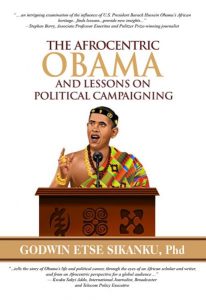 No more offers for this product!
General Inquiries
There are no inquiries yet.